< Back to Search Results
QPRO Inmarsat/GPS/GPRS
The Q-Pro satellite data modem marks the dawn of a new age in global remote asset tracking. QUAKE™ has developed and patented exclusive technology that offers the customer unprecedented network access and customization options. Utilizing QUAKE's proprietary processor, the Q-Pro is the first and only solution on the market that provides the customer with a unified communications protocol to communicate across multiple global satellite and terrestrial networks.
The Q-Pro is a small, rugged, environmentally-sealed module with numerous customization options including network access, inputs/outputs, memory and an application programming interface (API). The Q-Pro delivers reliable one or two-way data communications through the ORBCOMM®, Iridium® and/or Globalstar™ constellations of Low Earth Orbit (LEO) satellites, as well as through terrestrial GSM networks. For location and navigational applications, the Q-Pro is equipped with an advanced 22-channel GPS system.
The Q-Pro provides economical two-way machine-to-machine (M2M) and business to business internet communications with land, marine or aviation based assets and equipment anywhere in the world. The Q-Pro can cost-effectively retrieve data automatically from isolated power substations or remote metering facilities such as oil and gas supply stations. Mobile assets such as trucks, ships and containers can also be more effectively monitored and managed. Designed for multiple applications, the Q-Pro is a flexible solution that can be utilized by both original equipment manufacturers (OEMs) and low-volume users. This self-contained solution is also a great option for any developer that is facing an accelerated time-to-market requirement.
Features
Customizable dual mode ORBCOMM/Iridium/Globalstar/GSM with GPS
Fully user programmable standalone solution
Individual inputs can be specifically configured to continuously monitor sensors and to report at selected intervals
Alarms conditions can be pre-programmed to report the condition automatically and immediately
Reports can be generated on a regular schedule, by exception-only reporting or a combination of both
Environmentally sealed IP67 sealed enclosure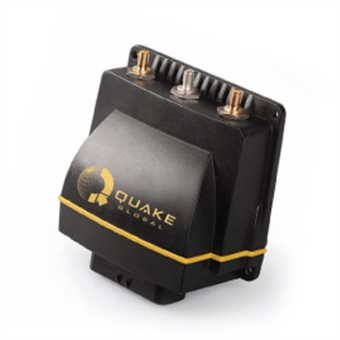 Manufacturer
PDFs