Features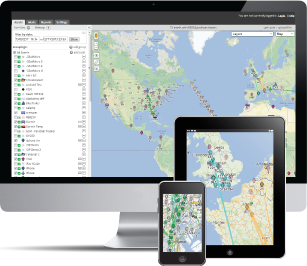 Speed

Load tested to handle over 36,000 positions from over 400 tracking units in just 35 seconds.

Versatility

Capable of tracking any unit in the world on any network through a single interface.

Usability

Multilingual support across multiple platforms without any software installation.

Customizable

Easily customized that includes White Label and Reseller Options.

Easy To Use

utilises a simple, browser safe interface that never needs to be upgraded or patched.
Utilise almost any available tracking hardware
There are currently more than 50 applicable hardware units that can be used on the TracKS platform. Should there be a specific unit needed for an upcoming project, we can implement the information into our platform to get your assets tracked.
Multilingual & Multi-Platform
English, Spanish, French, and German are the currently available languages supported by TracKS. Should you require another language, other than what is offered, we can easily configure the system to output information into any language you need. Aside from being a multilingual platform, it is also capable of reporting information in various types of measurement. MPH or KPH, American Metric system or SI; TracKS will make your data applicable to your needs.
Geo-Fencing
Circular, square, or even trapezoidal, TracKS allows you to set parameters to which vehicles must remain in, or cannot enter. Geofencing alerts occur whenever a vehicle enters or exits a designated perimeter. Alerts are generated to the specified contact persons, and you can remedy the problem as it occurs. Depending on the hardware, vehicle-disabling systems may be available to stop the car from moving forward.
Track by position, speed, altitude and heading
Multiple different tracking hardware units have the capability of providing not just the position of any asset; they can also report which direction they are moving, how fast it is travelling, and even the altitude. With such detailed information provided, operation managers can now create movement profiles to help improve efficiency and make better-informed decisions.
Remote Configuration and Service Support
Using the most advanced technology and the latest hardware, TracKS implements devices capable of receiving configuration commands from anywhere in the world. This eliminates the need to remove hardware from the asset and plug it into a computer. Issue commands and configuration on the go, with no restrictions. Employing modern computer technology, the Kinetic Six team is able to provide clients with full service and support in crisis situations from its command centers worldwide.
Alerts and alarms based on speed, IO changes, start, stop, and power on and off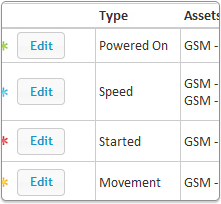 Through the use of numerous hardware tracking units, and clever engineering, TracKS is able to supply a range of solutions specific to the needs of your current issues. Unique and customisable solutions have helped to provide even greater information. Find out when doors are opened, the asset stops, ignition has been turned on or off, if the battery has been disconnected, or even if someone is sitting in the back seat of your vehicle. Tracking hardware combined with properly installed sensors can help provide a wealth of information that may be necessary for your desired needs. For increased capability, all alerts and alarms can be sent to your media devices, allowing you the freedom to manage your assets away from your command center.
Seamless ongoing software upgrades to include the latest technology as soon as it is available
With no software to ever download for TracKS, there is no need to worry about having to do manual updates. As soon as an upgrade or patch is available, it is seamless integrated into the platform without you knowing. The latest technology is implanted for you as soon as it is available.

Still Unsure? Try Before You Buy!
Explore Our Live Demo!