Benefits

Increased personnel and fleet safety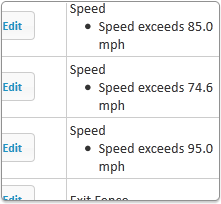 Monitoring over assets allows you to pinpoint exact locations in case of emergency or crisis. TracKS helps to improve lone worker conditions as well, with some units featuring employee check in systems protocols. Knowing where your assets and personnel are at any given time, anywhere in the world, gives you and your fleet peace of mind.
Overlay of geo-fences for increased monitoring in certain areas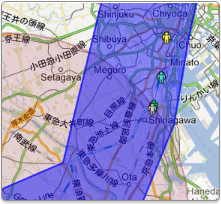 Circular, square and polygon geo-fences available to create restricted areas based on entry or exit. Alerts will be generated should vehicles breach the geo-fence. Tighter control over your fleet and assets can help to reduce overhead costs with wasted fuel, and wasted time.
Different speed limits for different areas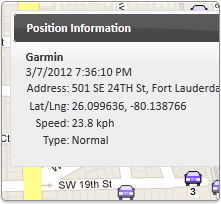 Define geo-fences and input speed limits, which will trigger alerts if speeding occurs. Speeding tickets can become a big expense, and accidents can be a legal and financial nightmare! Prevent your fleet and assets from encountering dangerous, and costly, situations by defining speed limits based on geographical areas.
Direct communication with personnel via TracKS and the Message Terminal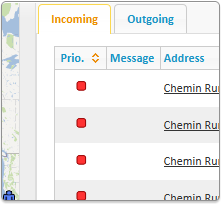 Vehicles equipped with Garmin applicable terminals can communicate to the command center, along with other vehicles on the same tracking platform that have similar Garmin terminals. Messages pertaining to job orders, directions, or even key information that cannot be chanced with misinterpretation can be sent over this 2-way stream of communication.
Integrated panic button for immediate assistance in dangerous situations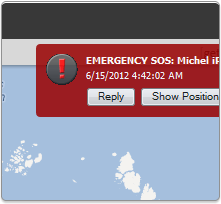 Specific tracking units are equipped with a panic, or SOS, feature, which will send the exact location to the command center. Should a vehicle crash, a worker become injured, or any other emergency occur where the exact location of the asset is needed, TracKS can pinpoint the location so the command center can dispatch authorities.
It is a flexible asset management solution for use on vehicles, vessels and aircrafts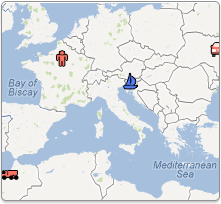 With an extensive list of already integrated tracking units, capable of tracking nearly any asset; TracKS remains an extremely versatile platform. If the tracking hardware you need monitored is not currently integrated, we will get it working on our system. TracKS is the universal solution.
Direct access to critical safety information, anytime, anywhere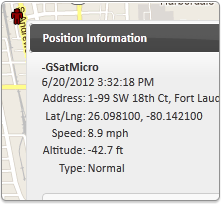 If you have Internet access, you have the capabilities to access TracKS. You are not limited to a data center with traditionally installed software. TracKS is even accessible via iPhone, iPad, and Blackberry. If you have data coverage, you have TracKS.
Historic data available for investigational purposes of accidents and recons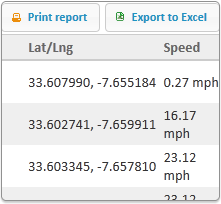 Not only are you able to see live positions of your assets, you can view position reports for up to one year after transmission. This detailed information collates a wealth of information at your fingertips. Perform logistical analysis, plan the best routes, and save data pertinent to legal situations.
Forwarding of alerts to email or SMS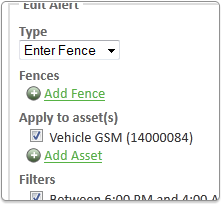 Alerts that are generated can be emailed or sent via SMS to an unlimited number of recipients. Now informing the entire fleet, or just a select few, of critical alerts can be easily achieved by entering predetermined information into the alert system.

Still Unsure? Try Before You Buy!
Explore Our Live Demo!