< Back to Search Results
Worldtrack
Worldtrack is a 24/7 – 365 days a year embedded tracking and data reporting system designed for real-time localisation and protection of your mobile assets in the air, on land and at sea.
Tracking anywhere
Based on GSM and Iridium satellite communications networks, Worldtrack is ideal for tracking and monitoring your vehicles, vessels, aircrafts, goods and personnel wherever they are in the world. Worldtrack delivers data efficiency and pertinent tracking reports thanks to the user defined configuration mode and the inbuilt motion detector that starts tracking only when the asset is in motion.
Worldtrack provides maximum flexibility and secures operations even in highdensity urban environments as well as in remote locations where terrestrial telecommunications networks are inadequate or unavailable. Worldtrack offers a complete dual GSM/satellite mode where the tracking unit automatically switches to the satellite network if GSM is not available. This low cost routing combined with advanced data string compression provides accurate and cost effective GPS positioning and data transmission in a single system.
Alert system
Worldtrack ensures the safety of your transport and offers an emergency feature that can be activated by pressing one of two panic buttons on the device. An immediate alert is issued by SMS or e-mail providing identity, time and location of the SOS.
Compact and autonomous
Easy to use, Worldtrack is a compact tracking unit offering simple mounting with embedded battery and antennas. Worldtrack is built upon the ULPC (Ultra Low Power Consumption) technology that ensures optimised operation times and long battery life. With an external power supply, Worldtrack has no transmission limits.
Features
GPS position recording with user defined setting mode: preset frequencies within and outside predefined geographical zones, entry/exit of zones
150 possible waypoints
Speed control within specific zones
Integrated ultrasensitive motion detector activates the tracking
Sleep mode is activated when the asset is stationary
Auto switching between active operation and sleep mode
FIFO memory with internal storage capacity of 17,200 positions and status information (SBD)
Configurable frequency from 15 seconds to unlimited
2 user-configurable shortcut buttons that can be used in emergency situations or for other purposes as a start/stop trip identifier etc
Manual alerts can be visualised on a web tracking platform and are entirely configurable towards SMS or email addresses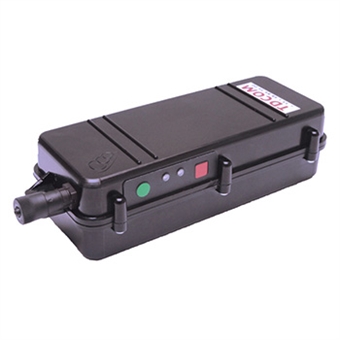 Manufacturer
PDFs